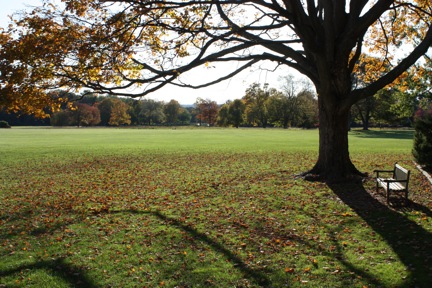 The Big Issue
While almost everyone in New Canaan, including us, believes it's a good idea for New Canaan to have an affordable CCRC, we firmly believe that Waveny Park is not the place for such development.
The CCRC would be a 15-18-acre residential enclave with multi-level apartment buildings, parking garages, and 8 stand-alone homes with 2-car garages. It simply does not belong in a public park, and especially not in Waveny Park.
That's the major objection New Canaanites have registered about the proposal, and it's why so many of our elected officials are speaking out against construction of a CCRC at this location.
There are many places an appropriately scaled CCRC could be located, but there's only one place in all of New Canaan that can ever be Waveny Park.
This is not the place for a 250-unit residential development!